A long weekend should never be spent watching TV at home. There should be fun activities for the family to keep them out of boredom. Although there are lots of home activities that can be done indoors or at the backyard, going all-out on outdoor activities is a more unique experience. There is no doubt that the great outdoors hold so much adventure for us and our families.
Not only will we have fun doing these adventurous activities, these will also help the family work on its group dynamics. Through these, we become closer with each other. And despite, of course, the possibility of some slight misunderstandings, we can look at this as a challenge that we have to accomplish. At the end of the day, we will learn a lot of things from these experiences.
So, for those families who are thirsty of outdoor adventure ideas for the upcoming weekend, here is a list of the top activities you should never miss out on.
Camping
One great way to spend time with your family outside your home is by going on a camping trip. But before doing so, you must first do your research on the best camping sites available. It's all up to you and your family. If you want a camping site overlooking the beach, within a park, or on top of a mountain that needs a bit of hiking, it doesn't really matter as long as you go for what is the most appropriate place depending on the season.
It will definitely be challenging if it's your first time setting up tents or using sleeping bags. And if you've chosen to cam in the wilderness, you might need to acquaint yourself with wilderness survival gears. Luckily, there are a lot of tips online for first-time campers that will truly make the experience much easier and more enjoyable.
Farming
If you're ready to get your hands dirty then farming might just be the activity for you and your family. This activity is truly enjoyable especially if you have little kids around. In the United States, and probably in other places as well, there are orchards and farms that are open to the public. Here, you can enjoy feeding or playing with the animals or even picking and harvesting fruits or vegetables.
Having a tour around the farm sounds exciting; it's best if you have a tour guide who can accompany you and your family all over the place. This way, you can make sure that your family will get a taste of every adventure available in the area.
Fishing
A very popular family activity is fishing. There are different types of fishing which is great for you and your family. You may choose from saltwater fishing, freshwater fishing, shore fishing, or even fly fishing. Check out Flyfishilicious if you want to know more about fly fishing.
What's great about fishing is that dads will definitely enjoy this one. Surely, there is nothing wrong with training your kids early on how to catch fish for food and for fun.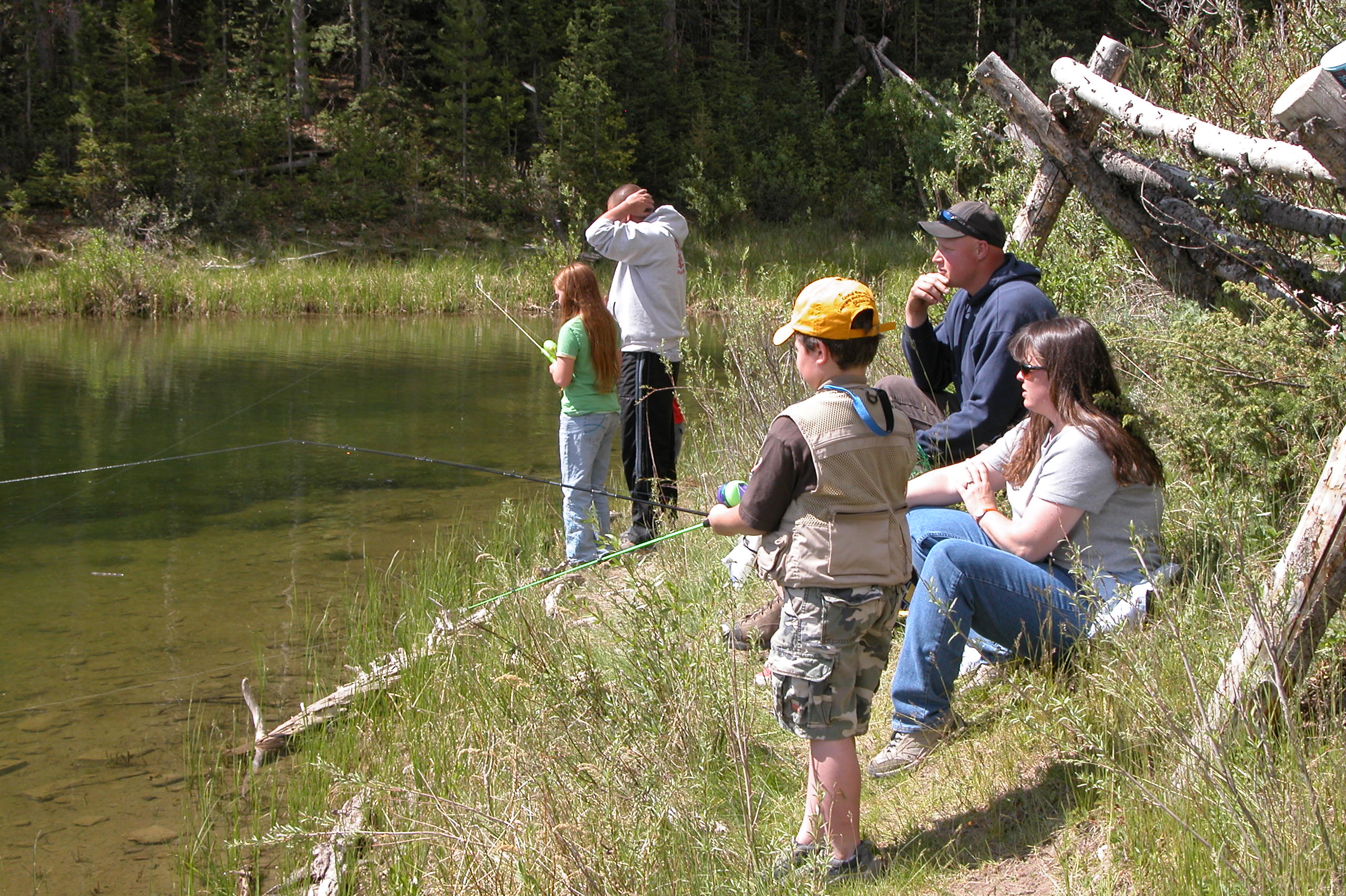 Boating
If your family is into the ocean life, a boating adventure might just take your interest. In this activity, your family will be aboard on a powerboat or a sailboat that will take you in the middle of the ocean. Usually, you will be able to stay at a place where it is safe to swim before moving towards other areas.
In tropical areas with a lot of islands around, the boat may even hop from one island to another. This is definitely an adventure worth trying especially if you love experiencing the sea breeze and watching beautiful sunsets in the horizon.
Beaching
Another great outdoor trip for the family is swimming at the beach. Here, you and your kids have fun by playing beach games and what not. This is also a way for you and the entire family to lay back on the sand and relax. Just make sure you have your beach essentials, such as your sunscreens, wide-brimmed hats, sunglasses, since we don't want the sun to burn our skin. Remember that parasols are not enough to protect the skin, the use of sunscreen is and will always be essential.